INSURENCE SERVICE
What is 'Insurance' ?
Insurance is a contract, represented by a policy, in which an individual or entity receives financial protection or reimbursement against losses from an insurance company. The company pools clients' risks to make payments more affordable for the insured.
Insurance policies are used to hedge against the risk of financial losses, both big and small, that may result from damage to the insured or her property, or from liability for damage or injury caused to a third party.
Insurance Policy Components
When choosing a policy, it is important to understand how insurance works. Three important components of insurance policies are the premium, policy limit, and deductible. A firm understanding of these concepts goes a long way in helping you choose the policy that best suits your needs.
A policy's premium is its price, typically expressed as a monthly cost. The premium is determined by the insurer based on your or your business's risk profile, which may include creditworthiness. For example, if you own several expensive automobiles and have a history of reckless driving, you will likely pay more for an auto policy than someone with a single mid-range sedan and a perfect driving record. However, different insurers may charge different premiums for similar policies; so, finding the price that is right for you requires some legwork.
The policy limit is the maximum amount an insurer will pay under a policy for a covered loss. Maximums may be set per period (e.g., annual or policy term), per loss or injury, or over the life of the policy, also known as the lifetime maximum. Typically, higher limits carry higher premiums. For a general life insurance policy, the maximum amount the insurer will pay is referred to as the face value, which is the amount paid to a beneficiary upon the death of the insured.
Our Insurance Product
Health Insurance (Mediclaim Insurance)
Motor Insurance
Personal Accident insurance
Shopkeepers Insurance
Fire & Burglary Insurance
Travel Insurance
Home Insurance
Commercial Insurance
Our Service Provider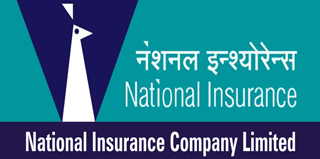 National Insurance Co. Ltd.
National Insurance Company Ltd.(NICL) is Indias oldest general insurance Company. It was incorporated in Kolkata on 5th December, 1906 to fulfill the nationalist aspiration for Swaraj. 66 years later, after nationalization it was merged along with 21 foreign and 11 Indian companies to form National Insurance Company Ltd, one of the 4 subsidiaries of the Govt. For information on NICL and its operations please visit:
nationalinsuranceindia.nic.co.in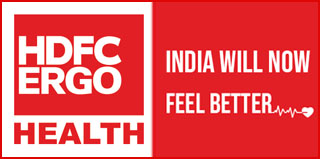 HDFC ERGO Health Insurance Ltd.
Quality healthcare and HDFC ERGO Health (formerly Apollo Munich) have become synonymous in the Indian subcontinent, a fact reiterated by global healthcare experts and international accreditation bodies. For information on HDFC ERGO Health Insurance and its operations please visit:
www.apollomunichinsurance.com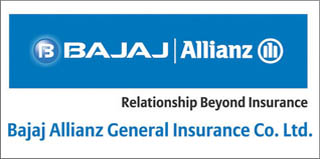 Bajaj Allianz General Insurance Co. Ltd.
Bajaj Allianz General Insurance Company Limited is a joint venture between Bajaj Finserv Limited (recently demerged from Bajaj Auto Limited) and Allianz SE. Bajaj Allianz received the Insurance Regulatory and Development Authority (IRDA) certificate of Registration on 2nd May, 2001 to conduct various businesses (including Health Insurance business) in India. For information on BAGIC and its operations please visit:
www.bajajallianz.com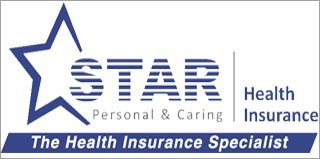 Star Health and Allied Insurance Co. Ltd.
Star Health and Allied Insurance Co Ltd commenced its operations in 2006 with the business interests in Health Insurance, Overseas Mediclaim Policy and Personal Accident. With no other insurance category to focus and divide our attention, we use our resources to focus on service excellence, design products and use core competency of innovation to deliver the best to our customers. For information on Star Health Insurance and its operations please visit:
www.starhealth.in