INCOME TAX RETURN
An income tax return is a form where taxpayers have to declare their taxable incomes from all sources, eligible deductions, and tax payments if any. This is called ITR Filing Procedure.
Every person whose total income is more than the basic exemption limit of Rs.2,50 lakh, then he is liable to file ITR. Further, after note ban, it is recommended to file the ITR properly to avoid any chances of tax notice by Income Tax Department.
Income tax return forms range from ITR 1 to ITR 7, used for different types of income and different types of entities. Depending on the type of forms, there are various disclosure requirements.
Income Tax Return is a proof that you have paid your income tax. It contains the details about your annual Income and the amount of tax you have paid. Every year- Resident, NRI s and Foreign Expatriates who earn the taxable income need to file the Income Tax Return (ITR). Maximize your tax savings with our income tax filing service.
As per the New Rules, Now the penalty will be levied if the return is not filed within the due date of filing. If the return is filed after 31st July but before December, then the penalty of Rs. 5000 will be levied. If the Return is filed after December then the penalty of Rs.10,000 will be levied. No Previous A.Y. Return can be filed after 31st March 2018. We provide the Services all over India. File your tax returns effortlessly. 100% Online, zero paperwork !!
Features
Expert tax Filing Service
Tax Planning Benefits.
100% assistance and continuous interaction.
Online Payment.
Client satisfaction and accuracy guarantees.
Client information security ensuring 100% confidentiality.
Easy, hassle free, fast and user friendly application
Saving of time.
Our Packages & Prices
SALARY INCOME
( Individuals having Income from Salaries / Pension )
Rs.499
Onwards
BUSINESS INCOME
( Income from Business or Profession )
Rs. 2499
Onwards
PROCESS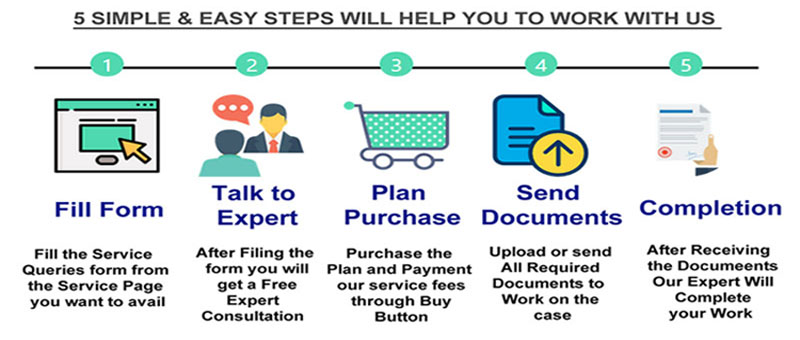 FAQ (Frequently Asked Questions)
As per new ITR Forms, every assessee is compulsorily required to furnish details regarding all bank accounts whether they are operative or not.
The returns can be e-Verified by logging in to e-Filing account through Net Banking login. This facility is available for account holders who have linked their PAN with account number in leading banks in India.
All the business entities (Company, LLP, Firm) must file ITR even if their total income or tax payable is zero. In case of an individual, when income exceeds the basic exemption limit, it is recommended to file ITR to avoid scrutiny from the Income Tax Department. Also, if your tax liabilities is zero and have filed the ITR before, it is necessary to be filed. The same can be provided as a proof of income whenever required.
Yes, filing ITR in case of loss would be in your interest itself. With online ITR filing, you can carry forward the losses to a certain upcoming financial year to set off losses against the future profits.
No, the income tax is paid during the financial year in which the income is earned. While filing ITR, if the tax liability is more than the already paid advance tax, the due amount must be paid with interest, if applicable.
In case you fail to file the return on a due date, there is a provision to file return up to a certain date, however with a late filing fee and reduced benefits, the belated return can be filed before the end of Assessment Year for the concerned financial year. That means, for F.Y. 2018-19, belated returns can be filed till 31st March, 2020.
Late filing fee will be levied based on the date of filing belated return. The late fee for filing depends on the period of filing:
1. For return filed after due date but till December – late filing fees of ₹ 5,000 will be charged
2. For return filed after 31st December – late filing fees of ₹10,000 will be charged
However, for small taxpayers with an income up to ₹ 5 Lakh, the fees are limited to ₹ 1,000 only.
To revise the filed ITR, the deadline is 1 year from the end of the next financial year. Therefore, in the case of F.Y. 2018-19, the last date of filing would be 31st March, 2020.