GST RELATED SERVICE
As per the GST Act 2017, GST Return filing is mandatorily required monthlyor quarterly (as per their turnover of preceding financial year) by all persons and entities having a GST Registration. Return for GSTR-1either monthly or quarterly filed on 10th date of next month or end of following next month from quarter end. Return for GSTR-3B monthly filed on 20th date of next month.
Our GST tax expert can help you to compute your GST tax liability and keep you in compliance with GST regulation.
Features
100% assistance and continuous interaction.
Completely online. No need to visit office.
Access of information from anywhere and at any time.
Without any ambiguity, only needs to furnish some Information with relevant documents.
100% Confidential and secure.
Saving of Time.
Post Filing Tax Assistance.
Online Payment.
Our Packages & Prices
GST REGISTRATION
( Registration on GSTN Portal )
Rs. 1299
GST RETURN
( Registered Dealer GST Returns )
Rs. 899
Onwards
PROCESS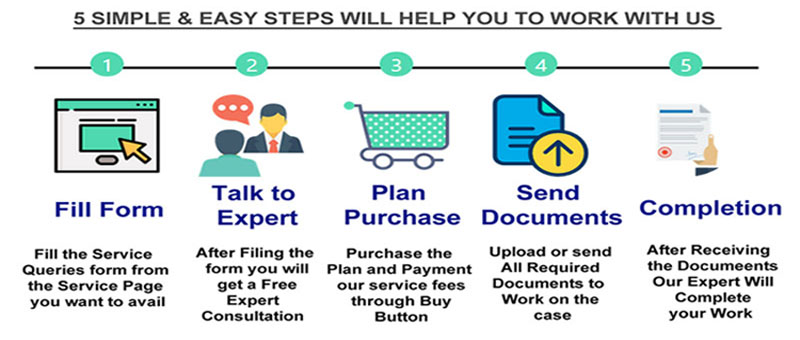 FAQ (Frequently Asked Questions)
Any business whose turnover in a financial year exceeds Rs 20 lakhs (Rs 10 lakhs for North Eastern and hill states).
Every person who is registered under an earlier law (i.e., Excise, VAT, Service Tax etc.) needs to register under GST, too.
Anyone who drives inter-state supply of goods.
Agents of a supplier.
Those paying tax under the reverse charge mechanism.
Input service distributor.
E-commerce operator or aggregator.
Person who supplies via e-commerce aggregator.
E-commerce operator or aggregator.
No, there is no option to revised GSTR whether GSTR-1 or GSTR-3B.
Yes, the penalty provisions in case of late filing are for GSTR-1& 3B (nil return)- 10 per day (In case of any liability)
GSTR-1 & 3B (other than nil return)- 25 per day (in case of any liability).
1. GSTR-3B 2. GSTR-1 3. GSTR-6 4. GSTR-9 5. GSTR-4
In GSTR-3B we upload the summary of total ouward, inward, nil rated, exempted, zero rated and reverse charged supplies are given.
In GSTR-1 we upload the detail of outward supplies.
GSTR 9 form is an annual return to be filed once in a year by the registered taxpayers under GST including those registered under composition levy scheme.
GSTR-4 is a GST Return that has to be filed by a Composition Dealer.
Tax Payment or any penalty, fees, etc. are accepted through the following modes;
Internet Banking
NEFT or RTGS
This amount shall be credited to the electronic cash ledger of the registered dealer.