MSME REGISTRATION
To avail the benefits under the MSMED Act from Central or State Government and the Banking Sector, MSME Registration is required. MSME stands for micro, small and medium enterprises and any enterprise that falls under any of these three categories. Micro, Small and Medium Enterprises (MSME) sector has emerged as a highly vibrant and dynamic sector of the Indian economy over the last five decades.
On 13th may, 2020 Government of India announced some major relief to the MSMEs. And one of the major relief is that the Government Revised the definition of the MSMe as a whole.
The new definition of MSMe is as follows -
Micro Enterprise:
Manufacturing and services enterprises with investments up to
Rs 1 crore and turnover up to Rs 5 crore
will be classified as micro enterprises.
Small Enterprise:
For small enterprises, the investment criteria and the turnover criteria has been revised upwards to
Rs 10 crore and Rs 50 crore
respectively.
Medium Enterprise:
The enterprises which have investment up to
Rs 20 crore and turnover up to Rs 100 crore
will be termed as medium enterprises.
Claim your access to Government Subsidies, Priority Lending and a quick start up. Register for MSME/Udyog Aadhar
SERVICE INCLUDES
MSME Guidance
Filing of MSME Registration
MSME Registration Certificate
DOCUMENTS REQUIRED
Documents To Be Submitted
Address proof of establishment
Address proof of partners, proprietor or directors as applicable
PAN of partners, proprietors and directors as applicable
Certificate of incorporation and address proof in case of company
Aadhar card of the applicant, an OTP shall go to his mobile and email id for confirmation.
Bank Account Information (bank statement and cancelled cheque)
Goods/services the applicant/entity/enterprise is dealing in
Amount of investment made by the entity/enterprise
Number of employees of the entity/enterprise
PROCESS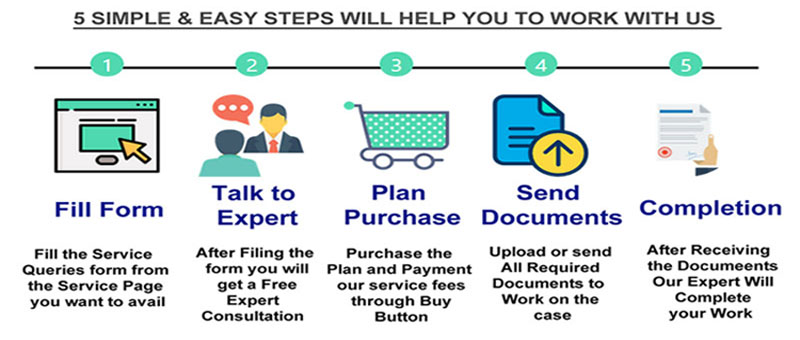 FAQ (Frequently Asked Questions)
Any entrepreneur having valid Aadhaar Number can apply for MSME Registration Online.
Provisional registration is valid for a period of 2 years from the date of its Issue. In case Unit is not set up during two years, an applicant may apply afresh and obtain a new provisional registration. Permanent registration is granted for a lifetime.
It is computed as per the MSMED act and rules provided their under, but while computing the value of plant & machinery their original value is to be taken into consideration.
In the interest of the environment, no physical copy of MSME Certificate will be issued. The government believes in paperless work.